Cemetery Photos
Cemetery Cleanup, Dec 9, 2017
These photos are courtesy of Mac McKinley, Boy Scout Leader, posted with permission. These are the brave parents and boy scouts who came to help us on December 9th. They had planned to get up a lot of the leaves that day but the snow hid them from sight. This clean up was done along the western boundary of the cemetery.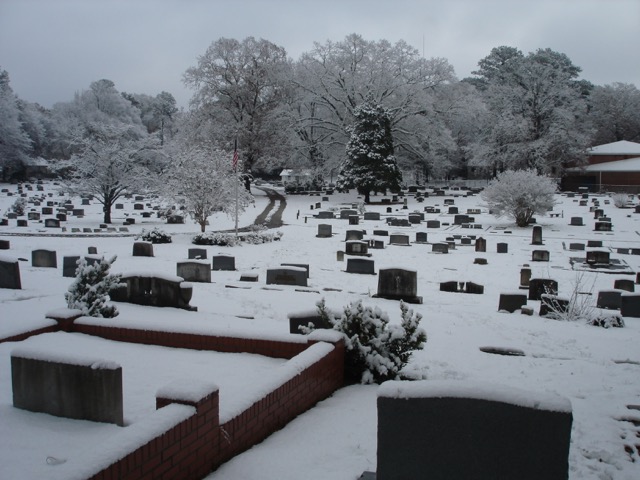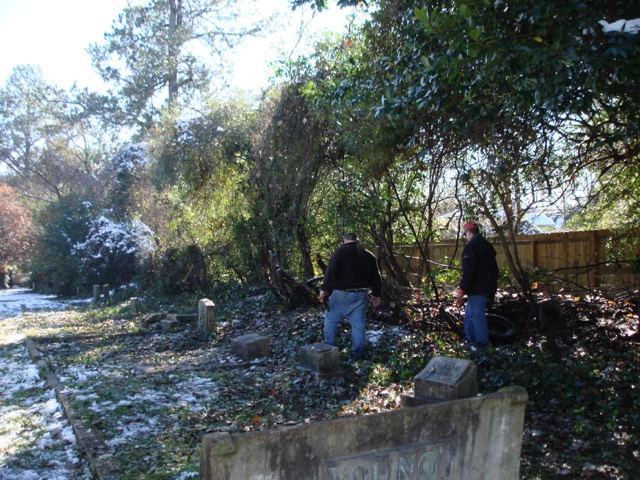 Gallery
Below is a slideshow of photos of East View Cemetery. Click on the area to the left or right of the photo, or click on the "thumbnail" photos below to see larger versions. Or, click "Start" and sit back to watch the slideshow.
---
Memorial Day 2008
Below are a few pictures taken in May 2008 of the East View Cemetery's tribute to our war veterans. We thank God for our war veterans. We have veterans buried at our cemetery that date back to the Civil War and up to the Vietnam War.